Our purpose
Through its approach based on customer needs, Caron et fils designs, manufactures, refurbishes and maintains industrial heat exchangers that meet exact demand. Our team is motivated to provide superior quality products, at a competitive price while respecting the delivery time.
Caron et fils relies on values that inspire the team to be open-minded. We firmly believe that by combining respect for others, rules of conduct and health and safety, honesty and rigor from all, we obtain a winning mix to grow as a work team, in the company and in the relationships with our customers.
To be recognized, in Canada, as an undisputed point of reference in terms of heat exchangers operating in difficult conditions. Each piece of equipment designed and manufactured by our team stands out for its precision, performance and durability.
Since 1937…
The company offered various services in the field of mechanical manufacturing and heat transfer equipment. In the early 1980s, François and André Caron directed their activities towards heat exchangers.
The Caron were visionaries and they were able to make the strategic decisions that allowed them to continue their expansion in Quebec and in Canada.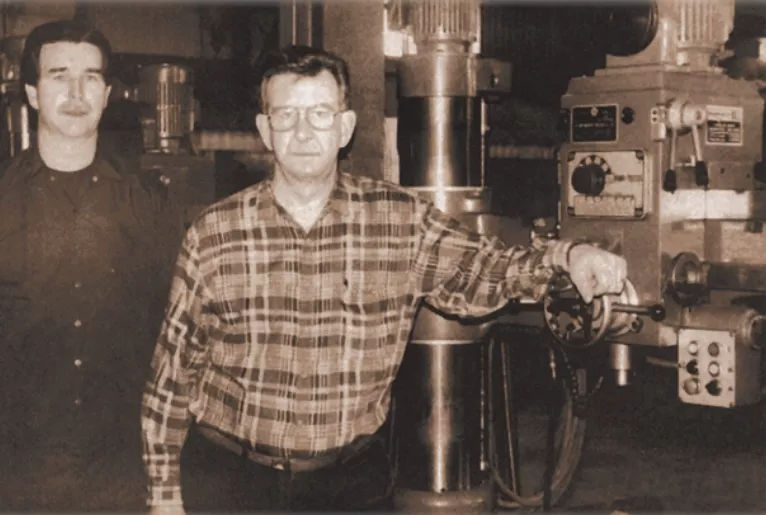 François & André Caron
In constant evolution
Jean Yves Caron, grandson of the founder, took over in the summer of 1998 when he bought the business from his father and his uncle. While continuing to focus on the fundamental values of the company, Jean Yves quickly endowed the company with new resources, necessary for its growth.
This new dynamic has made it possible to offer more to customers by developing expertise in heat exchangers.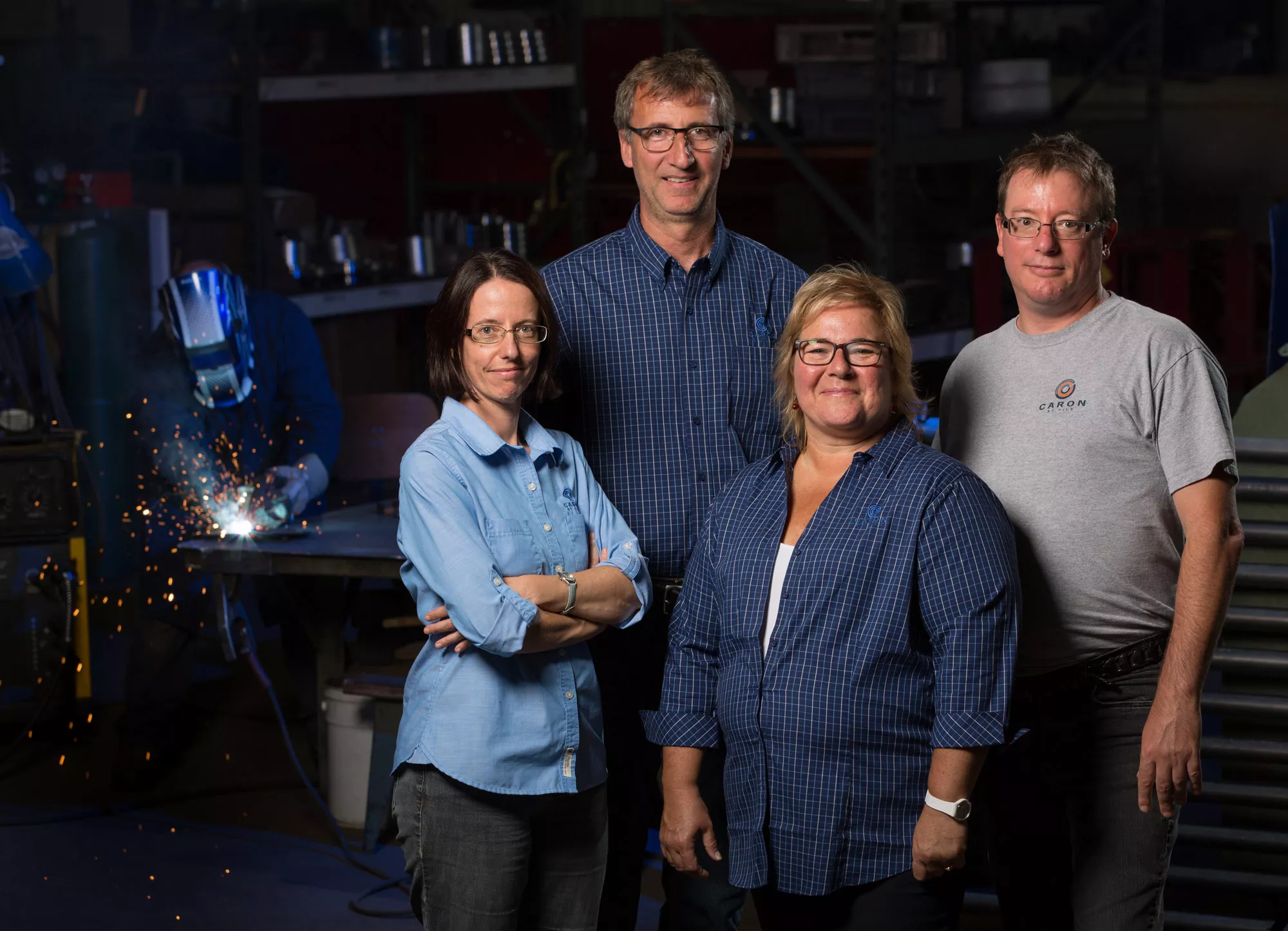 Elsa Durand, Jean Yves Caron, Sonia Montminy & Patrick Brousseau
Succession, a family story
Now passing into the hands of the 4th generation, Caron et fils is positioned as a leader in the design and custom manufacturing of Industrial Heat Exchangers.
Always in a desire for continuous improvement, there is a strong desire to pursue its specialization in order to offer the best tailor-made solution to our customers.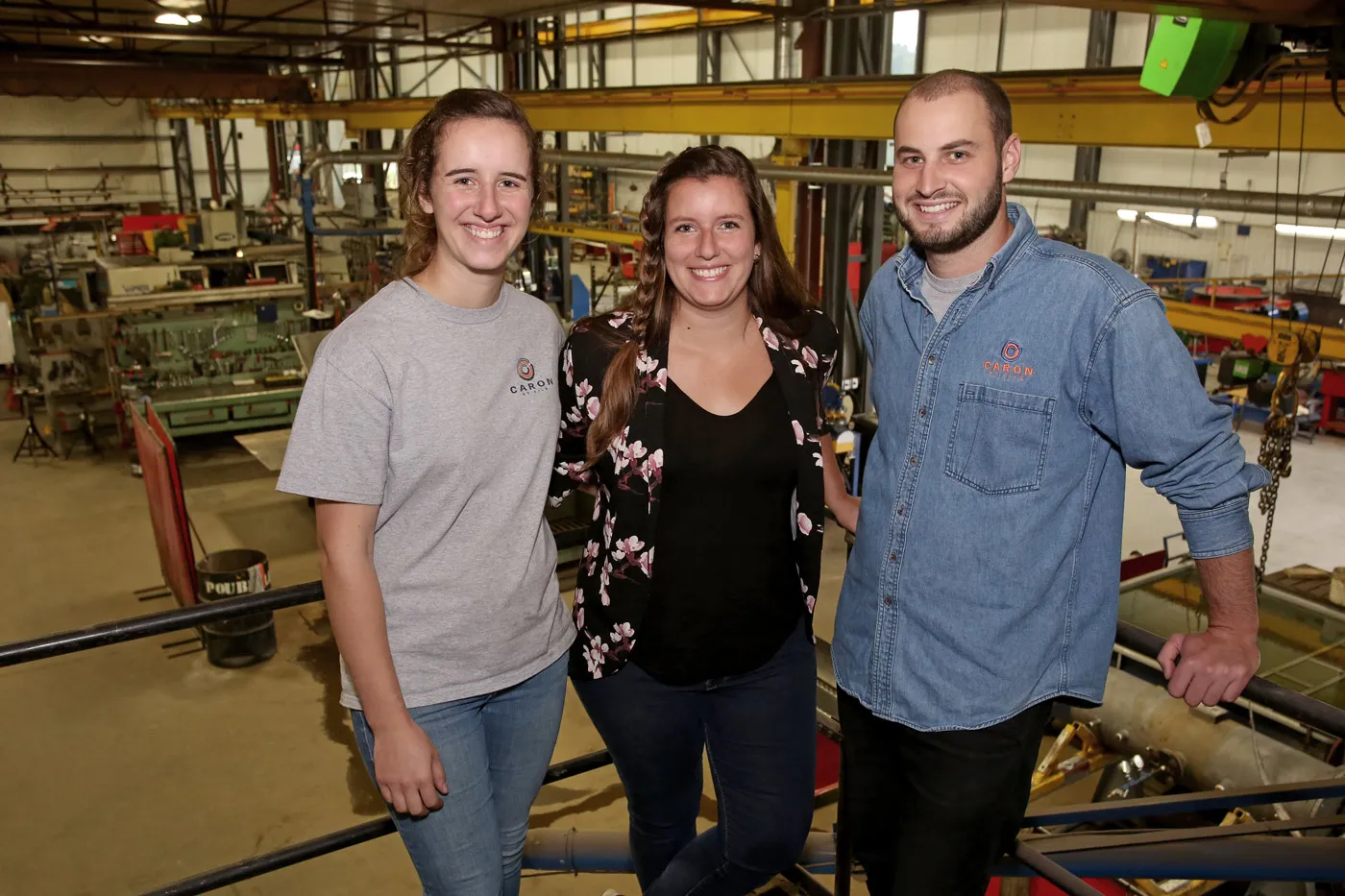 Sabrina, Noémie & Vincent Caron, 4th generation
Caron et fils' team
Be part
of the family
Are you interested in taking up the challenges of non-repetitive production? Caron et fils offers stimulating jobs where versatility is your best asset. Come see our career opportunities!
We are a small friendly team where each person is important. Our multidisciplinary team allows us to offer a superior service and product.