Direction
The goal of the management is to participate in the development of the general objectives and the medium and long-term strategic orientations of the company. She is responsible for the vision and values of Caron et fils in order to ensure its sustainability.
Administrative team
The administrative team plays a central role. She takes care to collect the various administrative information and to provide a working environment with the ideal conditions for the teams to flourish.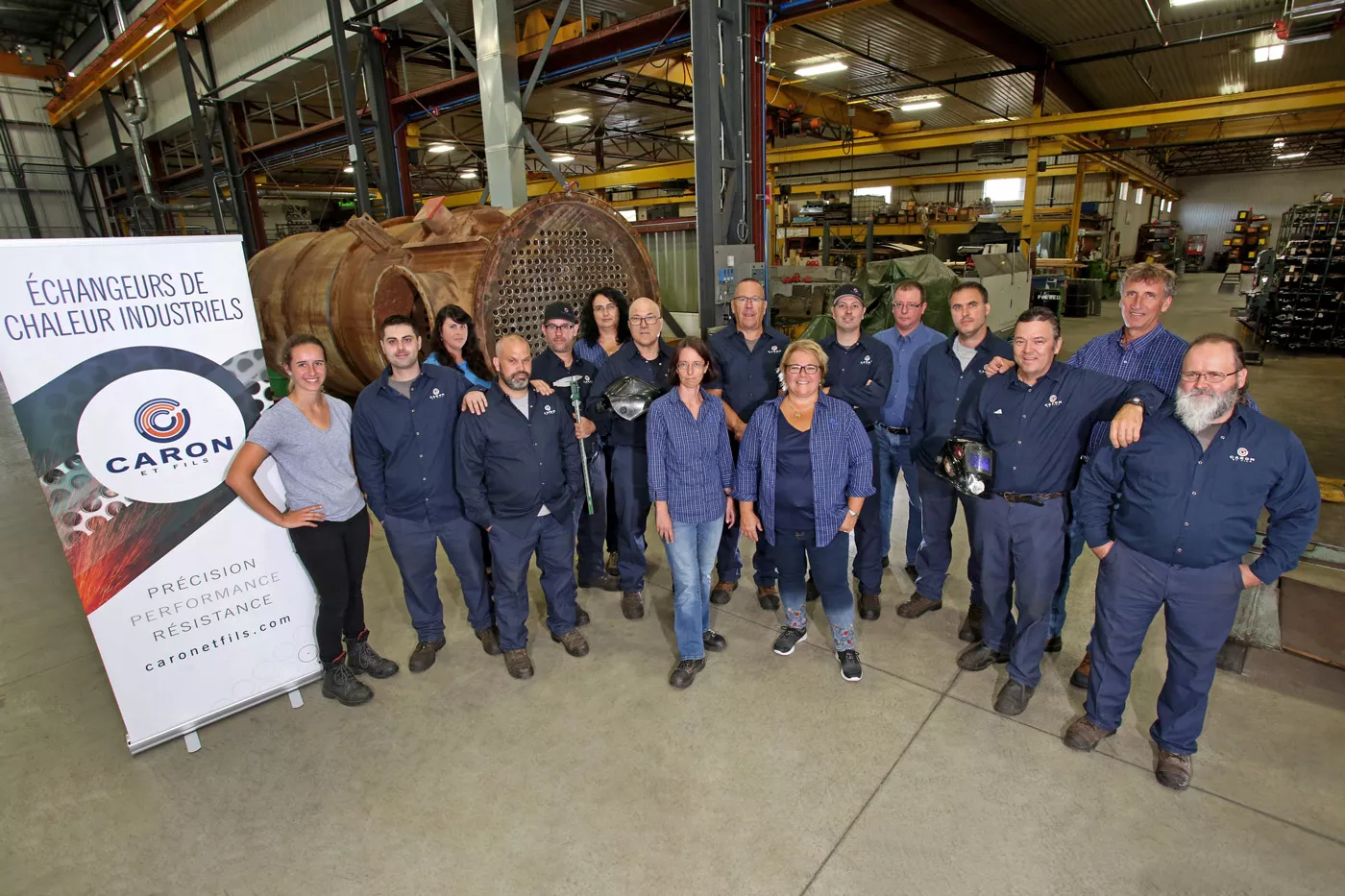 Our team has the expertise you need!
Engineering team
Composed of mechanical engineers, technicians and a draftsman, this team ensures that customer requirements are met and offers optimal solutions according to the problem encountered by the customer. In addition, it has the mandate to carry out improvements in working methods. These activities are constantly refined in order to further our mission.
Customer service team
The members of this team, made up of project managers among others, make sure to establish a good relationship with the clientele based on communication, trust and availability by carrying out sales and follow-ups. She will be able to assist customers from project management to delivery of the equipment.
Production team
Our multidisciplinary team, made up of labourers, machine tool operators, machinists and welder-assemblers, among others, ensures that you have a heat exchanger that meets the strictest industry standards. Our rigorous and integrated approach to manufacturing industrial heat exchangers has earned us the trust of our customers.
Caron et fils' team
Be a part
of the family
Are you interested in taking up the challenges of non-repetitive production? Caron et fils offers stimulating jobs where versatility is your best asset. Come see our career opportunities