Based on the technology of its coils, Caron et fils has developed a complete range of high quality unit heaters.
The coils installed in the unit heaters are built according to the same quality criteria as the standard coils of Caron et fils. These heating units meet industry safety standards.
Steam Unit Heaters Catalog Technical sheet
Exchangers
Heating units
Dehumidification units
Unit heaters with shutter diffusion, convergent or direct
Recognized quality materials
Casing: Steel, stainless steel (304L or 316L), galvanized steel
Manifolds/nozzles: Steel, stainless steel (304L or 316L) or other
Tubes: Steel, stainless steel (304L or 316L), copper, copper/nickel or other
Industries
Manufacturing
Pulp and paper and wood processing
Food processing
Institutional
Production capacity
Quality fans and motor according to customer requirements
16 ga caliber cabinet minimum
Made with Caron et fils coils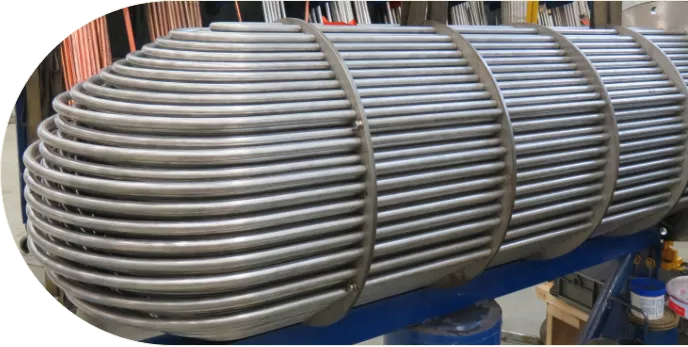 Applications
In factory
In corrosive environment
In dusty environment
Manufacturing standards and warranty
Caron et fils ensures compliance with the laws and regulations of the equipment built, reconditioned or repaired and makes it a point of honor to exceed the standards recognized in the industrial environment.
Caron et fils warrants to the first purchaser that its products are free from design defects in materials and workmanship for a period of one year from the date of the final invoice from Caron et fils.
We are accredited to CSA B51 (Boiler, Pressure Vessel and Pressure Piping Code) / ASME Section VIII, Div. 1 (Boiler and Pressure Vessels).
Need more information?
Consult
our team
Caron et fils offers you its expertise and its team is at your disposal to find the heat exchanger that will provide the solution to your needs.