Custom design
Factory manufacturing
Preventive maintenance
Reconditioning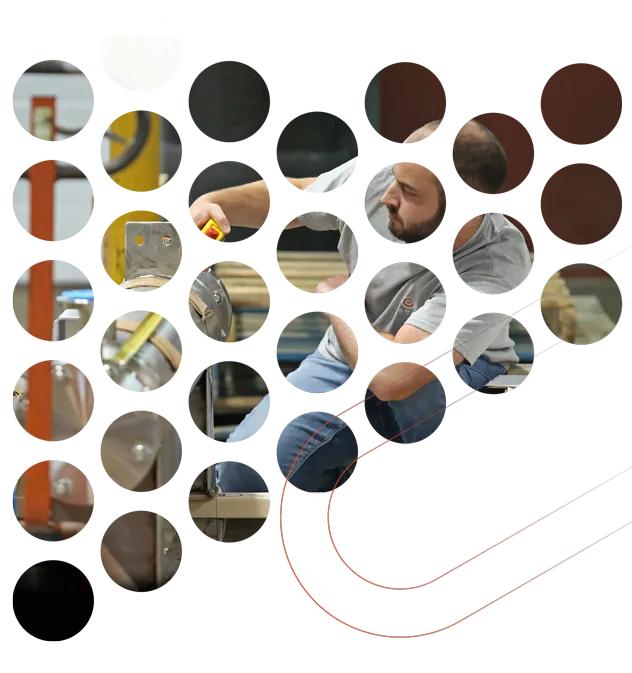 Custom design
Caron et fils has implemented a rigorous design approach. First, the team ensures that all the constraints associated with the application are considered, i.e. the constraints:
thermal;
hydraulics;
mechanical;
corrosion;
of maintenance;
dimensional;
Manufacturing.
Once all these constraints have been analyzed and quantified, an integrated calculation procedure makes it possible to determine an optimal solution. The results are then transposed into our production system. The monitoring of this process ensures that the manufactured exchanger will meet the customer's needs exactly and this, at a competitive cost while meeting the most demanding quality standards.
Factory manufacturing
The factory offers a floor area of ​​24,240 ft2, consisting of a 32 ft high bay and overhead cranes with a combined capacity of 20T as well as several 3T overhead cranes. Several pieces of equipment such as a plasma/oxy cutting table; hydraulic shears and benders; VMC 31×62, conventional lathes and vertical drills allow us to be autonomous to cut, bend, drill and machine the components used to assemble custom-designed industrial heat exchangers.
Our personalized, rigorous and integrated approach to the manufacture of heat exchangers has earned us the trust of our customers as a manufacturer of pressure vessels.
Preventive maintenance
In a preventive maintenance program, regular maintenance of the heat exchangers optimizes their lifespan and ensures that they meet their original performance. In the factory, Caron et fils cleans the thermal surfaces, removes the corrosion sites, changes the seals, performs the leak tests and reapply a protective paint. Sometimes, it is possible to repair locally, by welding, a pierced or damaged component.
These preventive maintenances also make it possible to evaluate the lifespan of the heat exchanger and allow a replacement of this part which can be less expensive than a breakage leading to a production stoppage. Caron et fils carries out this work with the same very rigorous quality criteria.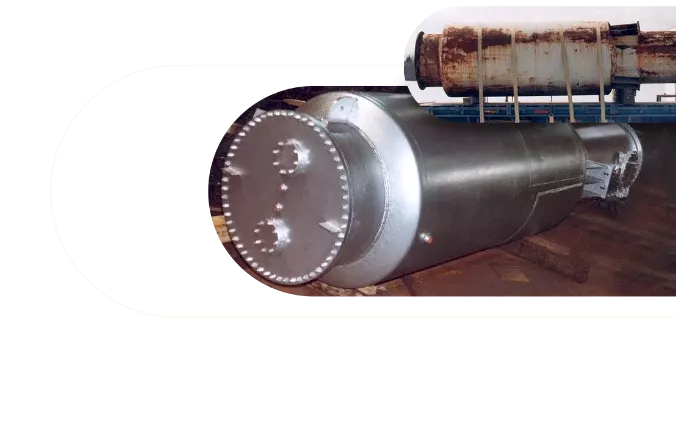 Reconditioning
When maintenance is no longer sufficient to restore sufficient performance for your needs or when the useful life of an exchanger has been reached, it is possible, in many cases, to recondition it. It is sometimes possible during a reconditioning, to improve certain aspects of the exchanger in question in order to ensure a longer lifespan.
In this refurbishment, which frequently imply the tubes, these will be replaced with the existing components remanufactured and reassembled in order to return the unit to almost its original state and conform in all aspects. The same design requirements required by the code will be respected as well as the passage of the prescribed non-destructive tests, as hydrostatic tests